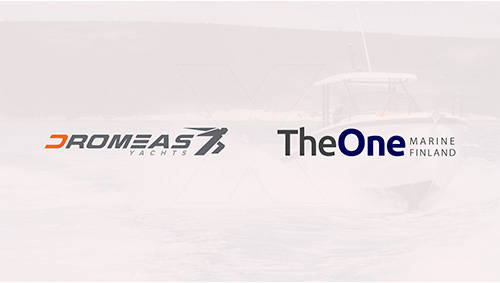 Press Release: TheOne Marine Finland join the Dromeas family
June 7th 2021 / PRESS RELEASE
TheOne Marine Finland
We are pleased to announce another exciting partnership here at Dromeas Yachts. The One Marine Finland have joined the Dromeas Family, they will support the Dromeas Yachts brand in Finland. With an extensive knowledge of the region and boats of this ilk, we are confident that The One Marine Finland and Dromeas Yachts will grow from strength to strength in this beautiful part of the world.
Website: theonemarine.fi
E-mail: [email protected]
We are working relentlessly on high performance luxury centre consoles, walk arounds, SUV's and hardtops from 20 to 50 ft with the initial range in 28, 33 & 38 ft hulls designed for all-weather and built from sandwich fiberglass with vacuum infusion. All boats are built with the most advanced techniques and with an absolutely unique design, recognizable everywhere. Most importantly, capable to
perform in any weather. And now with a growing demand around the world, we are on the path to create a global network to support you worldwide.