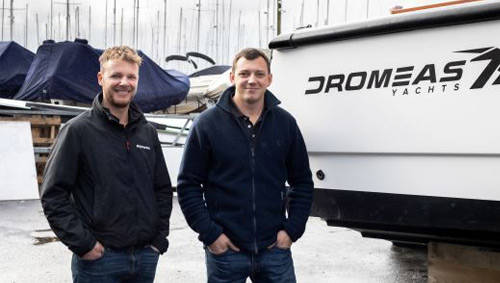 Press Release: Saltwater Solutions – Dromeas Yachts UK
December 23, 2020 / PRESS RELEASE
Saltwater Solutions!
We are proud to announce our new Dealer for the United Kingdom and welcome Saltwater Solutions (trading as Dromeas Yachts UK) to the Dromeas Family! Dromeas Yachts UK are a dealer with real 'hands on' experience, we are confident that they will push Dromeas Yachts to new highs in the UK . With an office based in Parkstone Bay Marina, Poole. It is fantastic to have Dromeas Yachts represented in of the hubs of the UK's boating regions. With boats arriving soon in 2021 to the UK we are very excited to work with Dromeas Yachts UK and build the brand together.