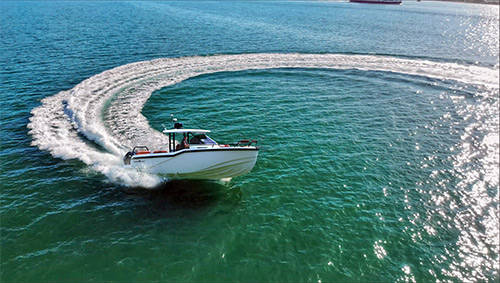 Dromeas 28CC review: The Turkish newcomer taking the fight to Axopar
This young Turkish brand has big ambitions to challenge the likes of Axopar and Saxdor with its stylish range of fast, affordable outboard-powered craft. We take the Dromeas 28CC for a spin.
Ever since Axopar lit up the sportsboat scene with its range of fast, funky and affordable outboard-powered sportsboats, it was only a matter of time before the rest of the world caught on.
Nimbus was first to follow suit with its W/T/C models and last year Saxdor jumped on the bandwagon with its exhilarating 200 Sport and 320 GTO. Now there's a new kid in town, Dromeas Yachts.
They all share the same basic recipe of strikingly modern looks, efficient stepped hulls, practical walkaround decks and punchy but refined outboard engines.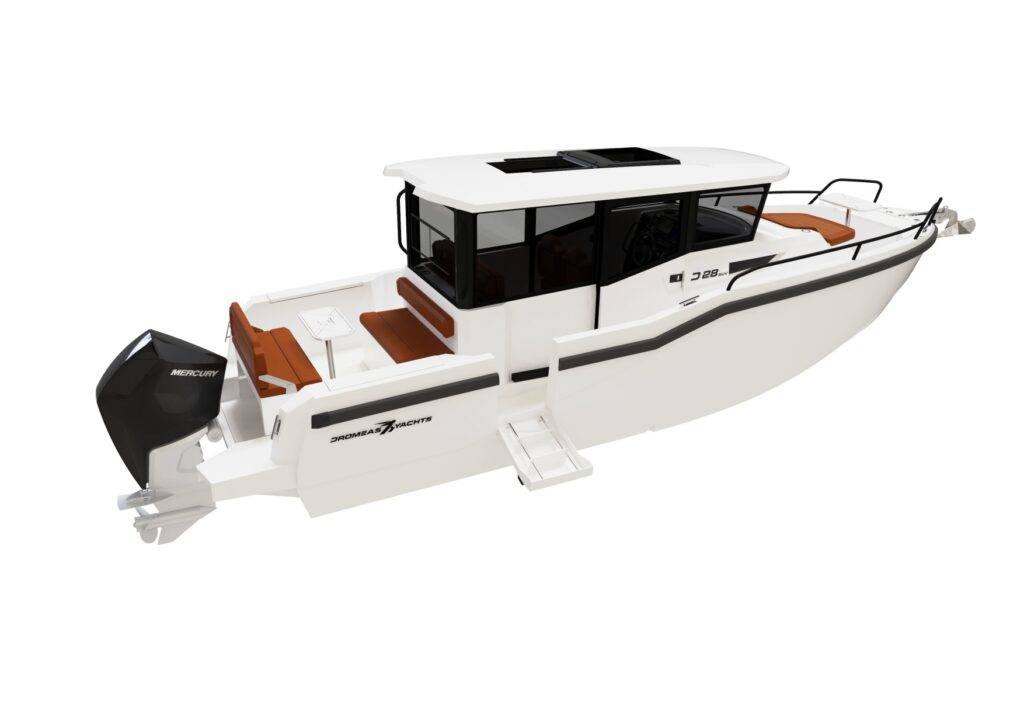 But whereas Axopar, Nimbus and Saxdor are all designed in Scandinavia and built in Poland, Dromeas Yachts designs and builds its boats in Turkey, albeit with a helping hand from British performance boat designer Adam Younger.
Established in 2017 by naval engineer and former member of the Turkish national sailing squad Efe Kuyumcu, Dromeas Yachts' mission is to build "the ultimate boats for exploring the Mediterranean come rain or shine."
Those last three words are crucial because it also explains why its boats are just as well suited to Northern European climes. The range now consists of three 28ft models and two 33-footers with a further three 38ft boats currently in development.
First to reach the newly appointed UK dealer, Dromeas Yachts UK in Poole, is the 28CC. As the moniker suggests this is its Centre Console model – the cuddy cabin WA and wheelhouse SUV models are due to follow in the next few weeks.
While not as low, sleek and edgy as an Axopar 28, the Dromeas 28CC has real presence on the water. Its fuller bow and sweeping spray rails look purposeful from every angle, while its taller topsides, with a pronounced kink in sheerline, give it a distinctive profile and a considerably higher freeboard than its Finnish rival.
This is just as noticeable from onboard where you appreciate the extra sense of security provided by those tall bulwarks as well as the increased width in the bow, where there's room for people to sit around both sides of the V-shaped folding table. It's a very safe and easy boat to move around with a deep cockpit, plentiful handholds and generous side decks.